Touchless TWIC inspections with the Fortifid
don't choose between the security of your facility and the health of your personnel.

The visual TWIC inspection process introduces security vulnerabilities, even more so when visually inspecting from afar. With the FortifID, facilities can improve security without their guards ever handling the TWIC. The FortifID's Manual Inspection mode allows facilities to electronically inspect the TWIC, check against the CCL, and maintain a digital access log -- all while your guards maintain a safe social distance.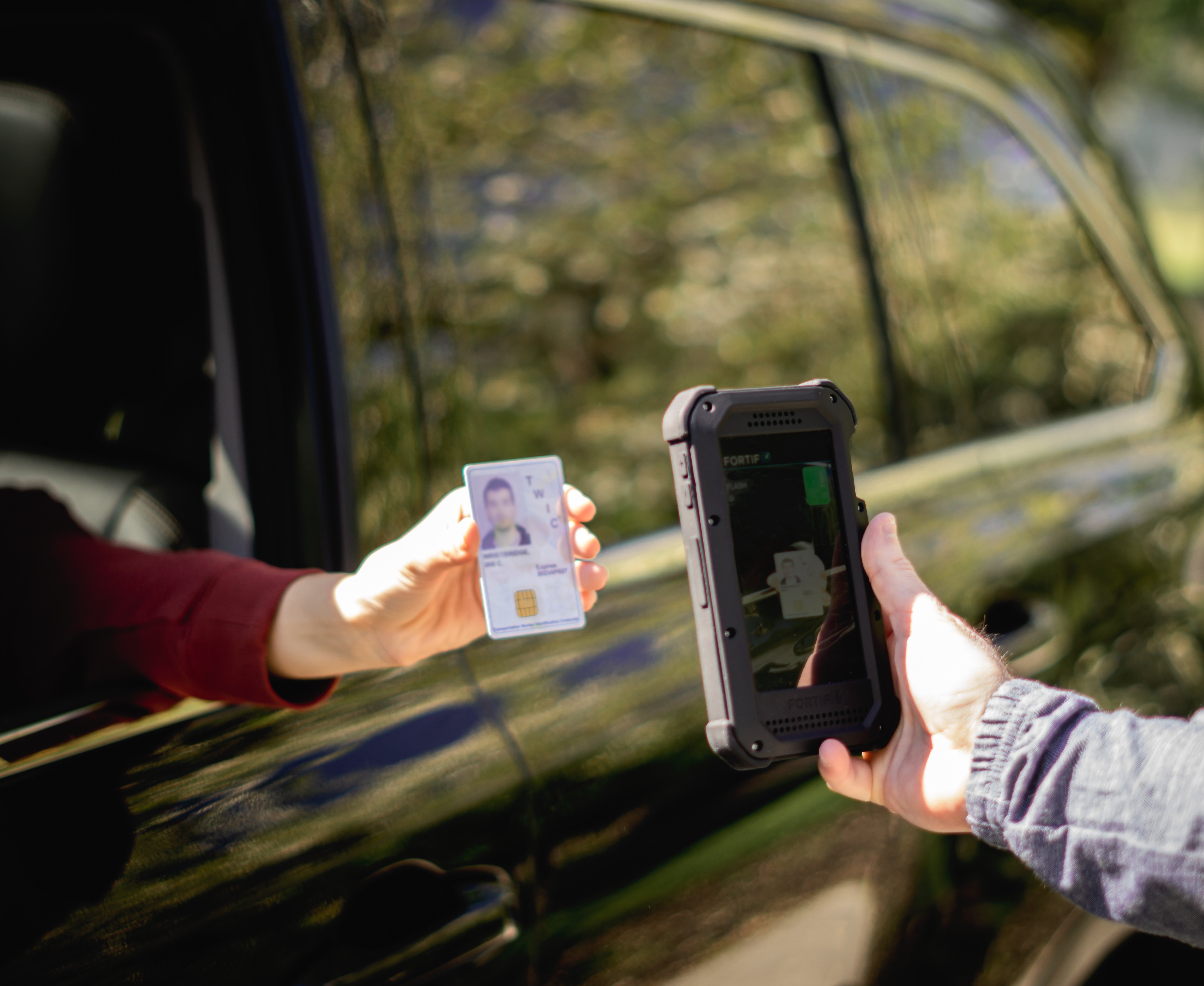 Benefits:
No-touch credentialing
Maintain USGC compliance
Continue to check TWIC against CCL
Maintain your digital access log
Risk-free subscription options